Summary of Article
Sun Trust is one of the biggest personal and business banks in the United States. The bank offers auto loans, mortgage loans and other loans for bank members and non-members. Sun Trust may require loan applicants apply for a bank account before accepting an auto loan application or after being approved for a loan for faster loan payment.
How to Pay the Bill
You can pay your Sun Trust auto loan bill by mail, online and by phone. Choose the best method for you.
Pay online: If you have a bank account with Sun Trust, simply log in to your online account to pay your Sun Trust Auto Loan bill online. You can access your online bank account at https://www.suntrust.com/PersonalBanking.
Pay by mail: Look at your current billing statement. There should be a billing address listed on the statement. Make out your personal check or money order to Sun Trust and mail your payment to the payment processing center.
Pay at a bank branch: Visit your local Sun Trust branch to ask about paying your auto loan in person. Typically when auto loans originate at a bank, payments are accepted at local branches.
Pay by phone: You can contact customer service at 1-800-786-8787 for more information on how to pay your auto loan bill by phone.
Questions About Your Billing Statement or Account
Some customers have questions about a billing statement or their auto loan account in general. Sun Trust Auto Loan customer service is available to answer these questions at 1-800-786-8787. Remember to have your auto loan account number handy. You may be asked to verify security information before the representative can access your account. You may also be able to locate answers to some of your questions on the Auto Loans portion of the Sun Trust website.
How the Penalty Fees Work
We would love to give you a full list of penalty fees charged by the Sun Trust Auto Loan program, but Sun Trust operates in multiple states. State laws regulate penalty fees. Sun Trust will likely charge the maximum amount allowed by state laws for late payments and returned payments. Customers may be responsible for other penalty fees. Check your auto loan application for more information on penalty fees.
I Can't Make a Payment
Customers have two options when payments are due and there's no money to pay. They can contact the customer service department at 1-800-786-8787. You may be transferred to the auto billing department before your call is answered by the appropriate customer service representative. Ask the customer service representative about skipping a payment or moving the payment due date so you can catch up on your auto loan bill.
Will They Work With Me to Pay My Bill
Every bank is different. We want to hear your experience with Sun Trust Auto Loans. Did the bank work with you or leave you with a past due account and the threat of repossession quicken loans arena concerts
How much does SunTrust pay Indeed.com
Maintenance Page
Thank you for your interest in contacting SunTrust. We're sorry, but this form is currently unavailable. Please try again later.
©2011 SunTrust Banks, Inc. SunTrust is a federally registered service mark of SunTrust Banks, Inc.
Live Solid. Bank Solid. is a service mark of SunTrust Banks, Inc. - SunTrust Bank, Member FDIC gmac auto loans customer service Equal Housing Lender
SunTrust Bank Customer Service Phone Number #2 : 800-786-8787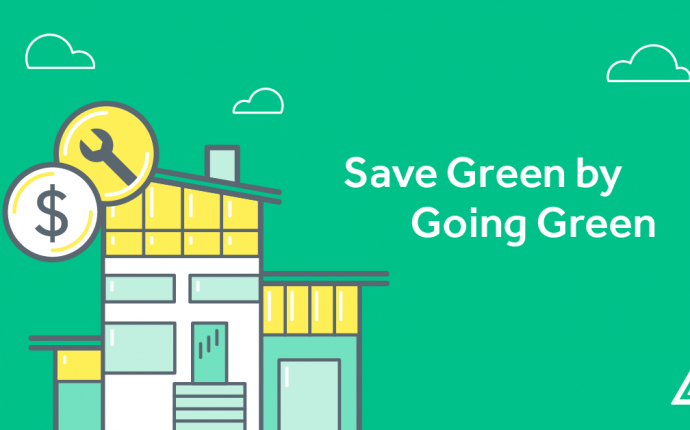 Ask-a-doc Web sites: If you've got a quick question, you can try to get an answer from sites that say they have various specialists on hand to give quick answers... Justanswer.com.
JustAnswer.com...has seen a spike since October in legal questions from readers about layoffs, unemployment and severance.
Web sites like justanswer.com/legal
...leave nothing to chance.
Traffic on JustAnswer rose 14 percent...and had nearly 400,000 page views in 30 days...inquiries related to stress, high blood pressure, drinking and heart pain jumped 33 percent.
Tory Johnson, GMA Workplace Contributor, discusses work-from-home jobs, such as JustAnswer in which verified Experts answer people's questions.
I will tell you that...the things you have to go through to be an Expert are quite rigorous car loan amortization chart
SunTrust Mortgage Agrees to $320 Million Settlement OPA .
Law360, New York (June 17, 2014, 5:19 PM EDT) -- SunTrust Mortgage Inc. agreed to pay $968 million to settle mortgage origination fraud and foreclosure abuse claims after admitting to the harmful practices, the U.S. Department of Justice and several other...
To view the full article, register now early tax refund anticipation loans
Try Law360 FREE for seven days
Already a subscriber Click here to login
Suntrust Frequently Asked Questions (FAQs) State of .
←
Is this
Ripoff Report
About you
Ripoff Report
A business' first line of defense
If your business is willing to make a commitment to customer satisfaction
Click here now..
I financed my vehicle with SunTrust in 2004.  I made my payments timely every single month.  I sent in my 60th payment in July 2009, which I thought was my last payment according to the terms of the loan agreement.  Two weeks later I get a call from Suntrust saying I still owe $3300! But the person I am talking to can't really explain to me why I still owe money.  So I request a copy of my account history.  Two weeks later I get it in the mail and they have charged me over 25 late payments over the past 5 years with interest accuring on the left over principal. 
All of my payments were made on time.  I was never late.  When I first got the loan I noticed that a payment didn't post to my checking account for several weeks after the payment was sent.  I called and asked them about it and they told me that it just takes a little while to post to my checking account.  I never gave it a second thought.  Big mistake. 
Late fees were always charged on the 22nd(the end of the grace period) and wouldn't you know-my payment would post the very next day on the 23rd.  Like clockwork, this happened with more than 1/2 of all of the payments made.
Almost always, payments didn't post to my checking account until weeks after I would send them in.  Not once ever in 5 years did I receive anything from Suntrust stating that a late fee was charged.  Suntrust would call like clock work on the 8th( the date is was due) of every month and ask where the payment was and, as always, I would let them know it had been mailed and by the 12th of every month they would stop calling about the payment. 
So now, after paying $66,000 for a vehicle, abiding to the terms of the contract, arguing with them on the phone for hours, sending them copies of all the checks written, and all bank statements, they are reporting me late to the credit bureaus and threatening to repo the vehicle unless I pay the $3300 immediately.
Funny, I have talked to two people in the past month that have had the exact same thing happen to them with their auto loan with SunTrust.
So I get to spend $$$ on an attorney to fight this because I absolutely refuse to pay them this money for fake late fees guaranteed rural housing loan program
Related articles
Events Quicken Loans Arena Official Website Quicken loans arena concertsQuicken Loans Arena, Cleveland, OH. 113K likes. The official Facebook page of Quicken Loans Arena in Cleveland, Ohio.,Find Quicken Loans Arena tickets, events and information. View the Quicken Loans Arena maps and Quicken Loans Arena seating charts.,View Quicken Loans Arena's concert history along with concert photos, videos, setlists, and more.
ACS Student Loan: What You Need to Know - Forgiveness . Acs loan paymentPostpone Payments With a Deferment or Forbearance. If you're experiencing a financial hardship, postponing your student loan payments may help. If you can't make any .,This section of FinAid provides information about student loan servicers. Servicers are companies that collect payments on a loan . Loan Program, ACS's .,Consumer complaints and reviews about ACS/COSTEP Student Loans Utica, New York. Fraudlent Accounting/Late Payments/Holding Payments. Loans
Car Loans APR vs. Interest Rate for a Car Loan IFS How to calculate apr on a car loanAnnual Percentage Rate (APR) describes the total cost of a loan. See how to calculate APR with tools like Google Sheets and Excel—or do it manually.,To find the monthly payment for this loan, we can use the Loan Calculator Scenario
Sources of article