What is the article
Many households are struggling to make ends meet as the cost of living keeps rising. There's little spare cash around to build up an emergency fund, which means it can be tricky to pay for a new washing machine or boiler if your old one breaks down. Maybe you need a new car, or perhaps you're planning a holiday, a wedding or a home makeover

Let's face it, most people at some point in their lives need to borrow some money. So it's important to understand the pros and cons of the different types of loan, as well as how to secure the best rates. If not, you could end up with a poor deal – and costly credit can send you into a downward debt spiral.

Loans can broadly be divided into two categories: secured and unsecured. With a secured loan, the lender will insist on some sort of security against the money you borrow, often a house or car. If you default on the payments, the bank or building society can then sell the asset to clear the debt.

You can usually borrow large amounts with a secured loan, and at a lower rate of interest. Plus, you can pay back the debt over a long time period, perhaps 10 or 15 years.

However, secured loans are more risky than unsecured loans because you could lose your collateral if you cannot clear the debt. You should therefore think very carefully - and consider other options - before taking out a secured loan.

You can typically borrow as little as £1,000 up to a maximum of £25,000 with an unsecured loan – also known as a personal loan.

The interest rate is usually fixed and you pay back the debt over a set term, normally one, three or five years. Personal loans can therefore help you to budget because you know at the outset the full cost of your borrowings and how long they will take to clear.

For example, if you are getting married and the wedding is set to cost £7,500, you could take out a loan for £7,500 at 3% over three years. Your monthly payments would be fixed at £217.98 and you would pay total interest of £347.11 over the 36-month term.

Representative example: If you borrow £7,500, you would make 36 monthly repayments of £217.98. The total amount repayable is £7,847.11. Representative 3.0% APR, 3.0% (fixed) p.a.

If you have run up other debts at high rates of interest, a personal loan can be a good way to manage your borrowings and bring down the cost. Let's say you have built up a debt of £3,000 on a store card that charges interest of 29%. You could take out a loan for £3,000 at, say, 9%, to pay off the store card balance and reduce the monthly payment. If you also cut up the store card, you would not be tempted to go on a spreading spree and add to your debt burden!

Interest rates on personal loans vary across the market, but as a rough rule of thumb, the more you borrow, the lower the rate. For example, you might pay interest of 9% on a £3,000 loan, but only 3% on a loan of £7,000. It can therefore make sense to borrow a larger amount, say £7,000 instead of £6,500. Just make sure you don't take on a debt that you cannot afford to repay.

The size of the loan will to some extent determine the term of the loan. It is, for example, difficult to pay off a £7,000 loan in just one year as the monthly payments would be relatively high. However, if you borrow only £1,000, a term of 12 months is more manageable.

You also have to consider the cost implications of the loan term as the longer the term, the lower the monthly payments – but the higher the total cost. For example, let's say you borrow £3,000 over three years at 7%. The monthly payments would be £93, so you would pay total interest of £348. If you extended the term to five years, the monthly payments would drop to £60, but you would pay £600 in total interest.

The interest rates on personal loans depend partly on the loan amount and term. But lenders also assess your creditworthiness, usually by looking at your credit file.

The lowest rates are reserved for the best customers – that is, borrowers with a spotless credit record. If you are judged likely to default on the loan because of a poor credit history, you will be charged a higher rate of interest or your application will be turned down.

In other words, there is no guarantee that you will qualify for the advertised rates. Lenders are allowed to boast of low representative rates if those rates are charged to 51% of successful applicants, which means almost half could be charged a higher rate.

You can pay off your debt before the end of the loan term if you come into some cash. But watch out for early repayment fees. Many lenders levy a penalty for early repayment, which could wipe out any potential interest savings. Some lenders also charge arrangement fees for personal loans, which you should factor into your cost calculations.

When you take out a loan, you may be asked if you want to buy payment protection insurance (PPI) – sometimes known as Accident, Sickness Unemployment insurance.

PPI has been widely mis-sold, but it doesn't mean you shouldn't buy it if you think it's right for you. PPI is intended to cover the loan payments if you cannot work, perhaps if you lose your job or fall ill – and it can be useful. However, it's important to read the small print of any policy and to understand the various exclusions before agreeing to anything. Only buy it if you think it's suitable for you.

You should also shop around for the best price and not automatically accept the deal on offer from your lender cash loans in beaverton or
Investors Pay Cash for Homes Push Millennials Out of .
Key points
We're the only price comparison site that has British Insurance Brokers' Association (BIBA) membership, a fact that helps us keep up with the latest in best practice, and we're authorised and regulated by the Financial Conduct Authority.
GoCompare has got you covered
We're best known for car and vehicle cover, but there's so much more to us than that.
See also:
If you need property, life, health, income, pets, business and travel insurance, we're your go-to.
Get quotes for this and more, plus read product guides and articles, watch videos, or take time to tot-up your costs with calculators and myth-bust your finances with quizzes to help answer all your questions.
Or, just chat to our customer service team (they promise not to sing… unless you want them to!)
So, don't let your insurer trap you for two, three, four or more years with an increasingly demanding bill. Kick auto-renewal to the kerb and find an insurance policy that's fairer on your bank account bar prep loan
Fast No Guarantor Loans Bad credit OK Cashfloat Direct .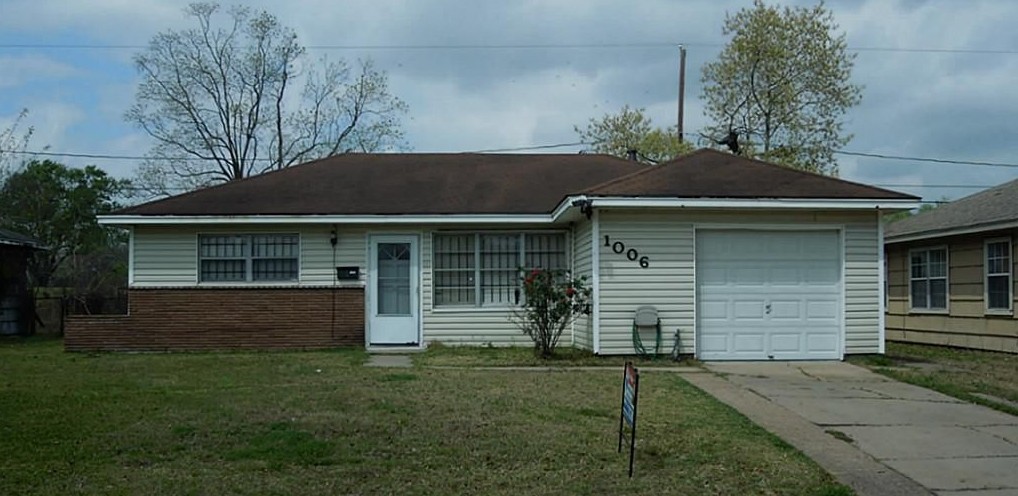 Many young adults are sitting on the sidelines of the housing market, and there's no shortage of theories as to why. Maybe millennials can't land jobs that will let them move out of their parents' basements, or maybe they're too buried in student loan debts to contemplate adding a mortgage to their financial obligations.
But new data shows that one huge factor is the competition — some might say unfair competition — young adults face from investors who can just swoop in, drop a pile of cash and buy the houses they want. These investors then turn around and rent these properties to those same young adults for increasing amounts every year, making it even tougher for young would-be homeowners to ever save up enough money for a down payment.
As of October, a huge number of homes — one in four — that sold were bought by investors paying cash. That's down some from the peak of a few years ago, when almost one in three houses were snapped up by cash buyers. But it's still a far cry from the 17% of homes that were bought by investors back in 2000 before the real estate bubble grew and burst, according to the Wall Street Journal.
Investors are most likely to snap up cheap, starter homes — the kinds of houses that millennials are most likely to be looking for and able to afford. "Home supply is diminishing but investor demand is not going away," Lawrence Yun, chief economist for the National Association of Realtors, told the Journal, which reported that the number of homes on the market below the $100,000 mark fell by about 11% in only a year.
During the height of the foreclosure crisis, investors were buying up foreclosed and short-sale properties at rock-bottom prices with the intention of flipping them and reselling for a profit once the market picked back up. But now, more are hanging onto the homes they buy and renting them out.
It's a good move for investors who have the cash to spare already, but it's bad news for the people who want to buy low- and mid-priced homes. Across the country, rental rates are skyrocketing: One prediction said rents could rise by an average of 8% this year, with much higher increases in in-demand markets where young adults are most likely to live and work. And this is on top of increases that have already taken place. "The median asking rent for new market rate apartments hit $1,372 last year, a 26 percent increase from 2012," a report published in December by Harvard University's Joint Center for Housing Studies said physician assistant loan repayment
Short Term Cash Loans Online - Get Up To $6 500 Credit24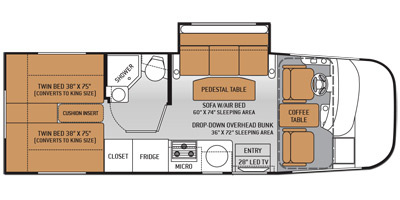 Here's a list of the most common queries. If you've got a question we've not answered below, in the text above or in Martin's ISA video below, suggest a question in the forum midwest title loans locations
Moving your ISA
Unsecured Loans 4 U - Get a Unsecured Personal Loan .
There are advantages and disadvantages for both loans with a guarantor and loans without. In this section, we highlight the different aspects of the loans so you can make a more informed decision.
Borrow higher amounts for longer
Firstly, when you have a guarantor on a loan, the guarantor will have to pay the personal debt if you can't. One advantage using a guarantor loan is that lenders will usually lend you more money for a longer period. This is because they are more confident that someone will repay the money – either yourself or the guarantor. Since it can be hard to find someone to agree to sign on the guarantor loan, many search for loans where they don't need a guarantor. These tend to be short term loans for smaller amounts and as mentioned, faster, simpler and obviously without the agreement of a guarantor.
Cheaper and lower APR
It's often cheaper when someone else accepts responsibility for the repayments as there's less risk involved for the lender. If you have bad credit, no guarantor lenders may still accept your application but with a higher APR. If your credit is really bad, you might be better off applying for low-interest guarantor loans. At Cashfloat, we do our best to provide low APR loans for bad credit without requiring a guarantor. If we can't help you, cheap guarantor loans could be another alternative option.
Faster payout
Naturally, guarantor loans take longer to arrange as lenders will want to look into your proposed guarantor's credit history etc. The best guarantor loans will be the ones that manage to carry out the process as swiftly as possible. To find the best direct lenders for these loans, you'll need to compare guarantor loans online to see which lenders offer the features that you are looking for. If you're only after a small amount, you can avoid the hassle of getting someone to agree to sign on the loan and look for no guarantor loans instead. Cashfloat can offer loans today if approved.
Guarantor Vs can i consolidate my private student loans No Guarantor Loans: Which is the Best for You
Related articles
Customer Service Discover Student Loans Discover student loans customer serviceThe loan was through Citibank Student Loans with a . Customer Service will often provide . Citibank sold its portfolio of student loans to Discover back .,Log in to your Navient student loan account. . Loan Customer Log In. . Navient and the Navient logo are registered service marks of Navient Solutions, .,Special Delivery (FedEx, UPS, etc.) Discover Student Loans. Customer Service. 5420 W 1730 S. Salt Lake City, UT 84104
Payday Loans Title Loans More Near Me at Speedy Cash Fast cash loans near meBad credit cash loans 21 November 2018. We value our editorial independence, basing our comparison results, content and reviews on objective analysis without bias.,Getting into college is hard enough. Paying back student loans can be even harder.,Personal loans starting at 10.75% . Apply for an online personal loan at low interest rates and get instant approval.
Prequalifying for a home loan How to Get Pre-Qualified for a Home Loan SuperMoney!The initial step towards a home loan is getting prequalified. Do this first to get a general idea of the type of home you can afford. You supply the lender with your overall financial picture: assets income and debt. They give you an idea of the funds you're going to have to work with.,In the pre-qualifying process lenders consider the interest rate and term of the mortgage to determine the amount of the loan. The higher the interest rate the higher your monthly payments will be--all terms and principal being equal. High intereste and monthly payments can mean a approval for a lower,Once I am prequalified or preapproved for a loan is my prequalification or preapproval amount the price of the property that I should really be shopping for What does it mean to prequalify for a loan Before you start looking at homes you should know how much you can borrow.
Sources of article