Introduction
Ally Financial - Wikipedia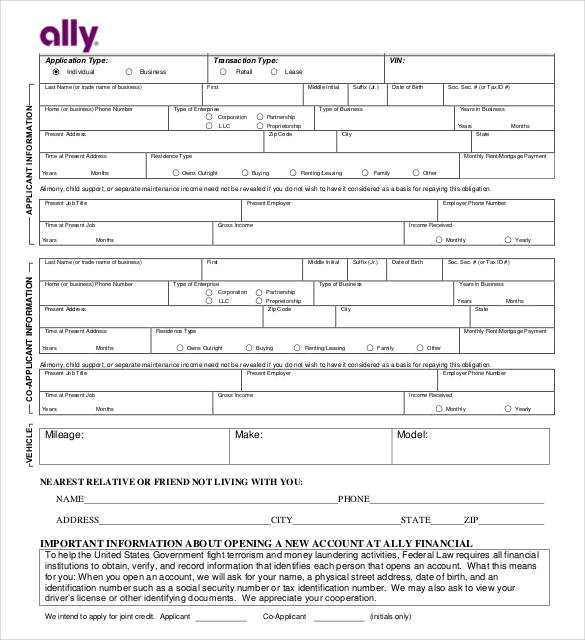 Ally Financial Inc. is the digital financial services company behind Ally Bank, and it dates back to 1919. It is one of the top 25 U.S. financial holding companies that offer financial products to businesses, consumers, corporate clients, and automotive dealers.
The selection of products ranges from banking and credit cards to investing, home loans, and auto loans. Here, we are going to dive into Ally Bank's auto loans.
Ally Bank auto loan overview
Ally Bank offers auto financing to consumers through participating dealers. It currently serves 18,000 dealers and more than 4 million of their U.S. customers. While you can't go directly to Ally to get a loan, you can look on their website to find a participating dealer near you. Then, you can apply through the dealer.
Financing options
Buy
Individual consumers can use Ally to finance vehicles they want to buy. However, both new and used vehicles can be no more than 10 model years old with no more than 120,000 miles at inception. Products are available for both prime and non-prime credit, and terms go up to 75 months.
Lease
Ally also offers a SmartLease program. It has an easy return policy, automatic GAP protection, straightforward wear guidelines, and flexible terms. Further, Ally Pre-Owned SmartLease enables you to lease a used car that has a clean history report, is fewer than four model years old, and has less than 75,000 miles. Other restrictions apply regarding eligible makes and models. At the end of your lease, you can buy the car, return it, or extend the lease.
Note: In addition to buying or leasing personal vehicles, Ally also has loan products for businesses and RVs. 
Auto loan features
Ally Bank aims to make auto loans easy and flexible. To do so, it offers the following:
If you want to add on a protection option, mention it to the dealer and ask for the pricing. They are available for new, used, and leased cars.
Ally auto customer service
You can reach customer service by calling the Ally financial phone number for auto loans at 1-888-925-2559, or by logging in to a chat on the Ally Bank website. Call center hours from Monday to Friday start at 8 a.m. and go to 11 p.m. ET, on Saturday they start at 9 a.m. and go to 7 p.m. ET, and on Sunday they are closed.
Unfortunately, many Ally financial reviews from customers report less than stellar experiences. One past customer says, "I tried calling Ally Bank to check into an auto refinance, and I keep getting transferred to India where they keep asking for my account number, and then they transfer me to someone to take an application which transfers right back to customer service for who asks for my account number. I've been through this loop three times."
There are many reviews of a similar nature, so this may be one drawback of choosing Ally.
Apply with Ally Bank for an auto loan
To apply with Ally Bank, you will need to visit its website, select the "Auto" drop-down menu, and click "Find a dealer near you."
On the next page, you will be able to enter your address and the vehicle brand you want. 
Then, you can select the dealer you want and click "Get Directions."
You will get turn-by-turn directions to the dealership.
The last step is to head over to the dealer and let them know you want to apply for financing with Ally Bank.
Is an Ally Bank auto loan right for you
Ally Bank claims to offer competitive rates and has helpful features on its auto loans. Plus, it has a comprehensive lineup of protection products. The downsides for consumers are that the company has a reputation for less-than-stellar customer service, and it does not lend directly to you. The latter means you can't find out what kind of deal you can get without going to the dealer and working with them.
With many online lenders allowing you to apply online and get an answer in just a few minutes (without leaving your couch), driving to a dealer is a huge drawback. However, if you don't mind, head in and see what you can get. But remember to shop around as well so you can see how Ally's quote stacks up to the competition.
To learn more about Ally Bank auto loans, click here quicken loans arena events 
Twitter
Facebook
Linkedin
Email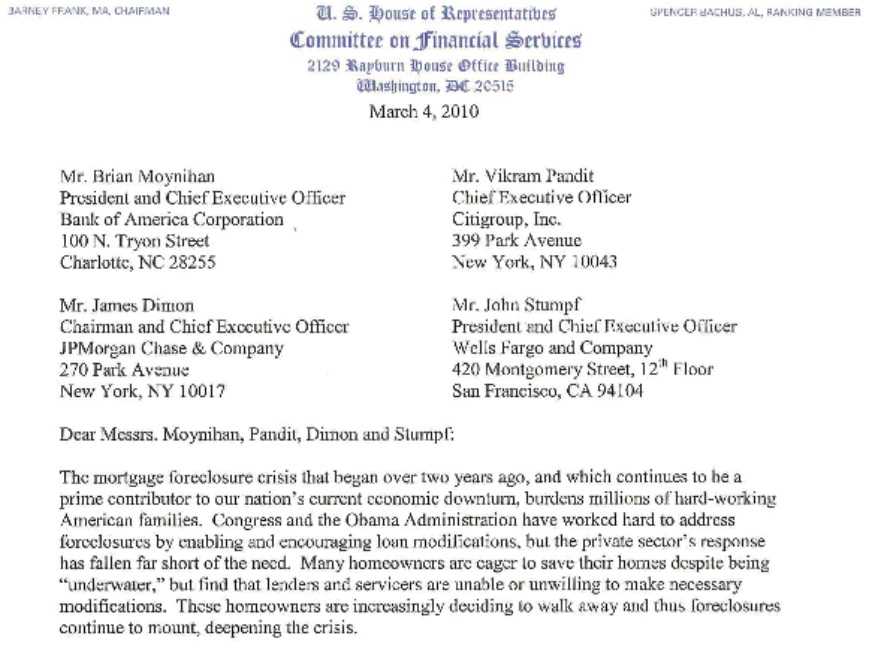 Its loans can be applied online. You are able to manage all the loan related documents from any device. It's quick, convenient and secure.
Car loans have a 72 month fixed rate of 3.31% annual percentage rate (APR).   The rates vary depending on whether the car is used or new. For lowest rates, the refinance auto loan is a good option for you. You are able to save a couple of dollars per year with the refinance option. Another option of getting a vehicle is through leasing. Ally Smart lease has shortened financing terms thus you are able to get a new vehicle more often. Once the agreed period is over you are required to return the car with the same initial rates. Whether the car has depreciated or not, the rates are fixed. Our review finds this to be an amazing financial feature.
Saving Options
Ally Bank provides different saving options and enables you to achieve your saving goal after you have identifying it. This is accomplished through opening an account for a trust and naming the account depending on your saving goal.
This enables you to focus on the goal and accomplish it. Ally bank also encourages customers to save for future investments.
Application and Repayment
Application for loans is done online, in person or over the telephone. You are required to create an account and submit your social security number including your employment and income. Part of the application requires that a credit check is made which eventually may affect your credit score.
Repayment is mainly done on a monthly basis through having a bank account where the money is deducted from.
Customer support
At Ally Bank, the customer is able to talk to a real person 24/7 and enjoy the convenience. The representatives are kind and offer great customer support.
Summary
Ally Bank offers financial products such as certificates of deposit, online savings accounts, interest checking accounts, money market accounts, mortgages, credit cards and auto loans pnc auto loan calculator
Ally Bank See Today's Featured Rates
Ally bank offers payday loans that are ideal for customers who are in an urgent need of money and are willing to pay it off at the earliest. Payday loans are available anywhere between $100 to $1,000. These are short term loans with a high interest rate. It also offers personal loans up to $10,000.
Ally Bank Loan Application Process
Now-a-days a majority of the loan application is online. Ally Bank also has a convenient and a hassle free application process along with a quick approval too. The customer has to enter all personal details including name, address, telephone number, amount to be borrowed and the reason for borrowing.
The bank verifies all the information entered and funds are transferred to your account instantly. Its online service is simple; thus you need not visit the branch anymore. You can apply as well as check your application status from your smart phone or computer.
No matter where you are, you get all the information online. The online banking app takes care of all your banking requirements under one roof. It is easy to switch between accounts, check for various products and apply sitting at the comforts of your home.
Credit Score Requirements
The bank welcomes people with different credit scores. No matter what your credit rating is, you may qualify for a loan provided all the details entered is true to your knowledge. However, the interest rates offered to people belonging to different credit scores would be different. For example, if you have an excellent credit rating, you may be eligible for a lesser interest rate.
On the other hand, people with bad credit may have to shell out more in the form of interest rate and other charges. The bank has its own credit score determination check that forms the basis of the final rate. There are some banks that do not entertain customers with poor credit. So, if you are among them and are finding it difficult to qualify for a loan elsewhere, Ally Bank may be your right choice.
Ally Bank Phone Number and Contact Details
The bank does not give out much information on their website. It also does not state any minimum rate of interest applicable on a particular loan amount. It seems that you can find your rate only after you apply online. In case you wish to call up the customer service, you may do so on their number 877-247-2559. The customer service team is available 24×7.
The bank is open to feedback and claims that they have less than one-minute customer wait time. If there is anything you would want the loan officials to know, you can logon to their website and fill up the feedback form. You are sure to get a reply or a call from the bank executives. The customer service team is well-trained to answer all your queries.
In a Nutshell
As there is not much information available online, you will see that there are hardly any negative reviews pertaining to the products and services offered by the bank. Those with a good credit may expect competitive rates and those with poor credit will be happy to have the money they need.
The online banking experience is completely safe and secure. Moreover, it is compatible with all devices. If you are not comfortable with online banking, the bank would welcome you happily in any of their branches. The attention and the level of care offered by Ally Bank is definitely laudable loan amortization chart
Ally Auto Finance : Vehicle Financing VSCs Tools Tips .
Ally Bank touts itself as a new kind of bank, featuring no monthly fees, no minimum accounts, high paying interest rates, and complete round-the-clock service. The company is a product of the economic downturn of 2008, separating from GMAC and becoming an online institution in it's own right.
About the Company
In the wake of the Auto Industry collapse, Ally Bank emerged from GMAC, and established itself as an online alternative to traditional banking. To keep their overhead low and customer profits high, the bank operates online 24/7, with customer service representatives available when you want to speak to them, any time of the day or night, and remarkable advance in banking convenience.
Mortgage Products and Services
Ally bank is still a subsidiary of GMAC Financial services, and exists to fill the role of an online banking service. For refinancing, mortgages, or other lending services, Ally bank refers customers to the parent company, which handles all lending contracts. By comparison, Ally bank appears to be little more than another PayPal, only with a much more powerful parent company.
Company Contact
Ally BankP.O. Box 13625Philadelphia, PA 19101
Website: http://www.ally harley davidson loan calculatorcom
Phone : 1-877-247-ALLY (2559)
Tags: ally, mortgage companies
What is Ally Bank lien holder address - Answers.com
Ally Wallet Wise program will offer both online and in person advice on budgeting credit and banking even for people with poor credit car loans
If you have poor credit you may be looking for something in addition to terrible credit auto loans that can raise your credit scores and improve your current credit situation.
We understand this because we've been involved in bad credit auto sales for nearly twenty years here at Auto Credit Express. In that time frame, we've gotten approvals for hundreds of buyers for a bad credit car.
We can show you why a tote the note dealer won't help your credit score and we can also walk you through the loan process to lessen the possibility of repossession. Buyers outside our retail area can also fill out an online auto loans application to find the right kind of dealer in their area.
But we realize that there are also other things you can do to improve your credit scores, which is why we want to pass on to you the recent news from Ally Financial.
For some consumers, issues such as credit, household budgets, banking and investing can be challenging topics, especially if they don't know where to go for guidance. Ally Financial Inc. has launched a new financial literacy program–Ally Wallet Wise—that can help take some of the unknown out of personal finance.
Ally Wallet Wise offers community-based, in-person sessions, as well as online courses through www.allywalletwise.com. Both options are available at no cost to consumers.
Topics covered include Credit, Budget and Banking Investing. Ally plans to add courses on automotive finance and home finance in the future. The website and in-person classes offer:
•    Exercises to educate consumers on personal finance concepts.
•    Real-life scenarios to help consumers navigate challenges in personal finance.
•    Resources for consumers to obtain additional support.
Ally Financial has teamed with community organizations across the country to teach the in-person Wallet Wise sessions. These organizations are equipped with workbook and presentation materials that have been structured to teach consumers in an atmosphere that is fun, interactive and conducive to learning. Consumers can learn about upcoming sessions in their community by visiting www.allywalletwise.com.
When you begin the process of credit repair, the more resources you have, including poor credit car loans and personal finance education, the better.
You should also know that Auto Credit Express has helped thousands of people with bad credit buy cars and establish their auto credit through a nationwide network of affiliate dealers that specialize in second chance auto loans.
So if you're serious about getting your car credit back on track, you can begin now by filling out our online auto loans application loan amortization table
Related articles
Car Loan Amortization Calculator With Auto Amortization . Amortization table for car loanWant to see how much you interest you can earn This compounding interest calculator shows how compounding can boost your savings over time. You can .,Home Equity Loans Loan Becu -> Source Home equity line of credit heloc becu becu morte rates and calculator 2018 ekopa mag refinance rates becu what is a home equity .,Auto Loan Calculator - Download a free Auto Loan Calculator and Amortization Table for Excel - Calculate your car payment and minimize interest
Statesville Jewelry Loan Co - 10 Photos - Pawn Shops . Statesville jewelry and loanCarson Jewelry Loan - 308 North Carson St, Carson City, Nevada 89701 - Rated 4.9 based on 22 Reviews "I love this shop and the owner Mark Schmidt! They.,John Marshall of Statesville Jewelry Loan Co still needs more reviews of their project as there is too little data to define the site's trustworthiness.,Mooresville Jewelry and Loan - merchandise found in our shop. Jewelry, silver, clocks, stereos, sporting goods, cameras, musical instruments, tools, guns, TV's .
Midwest Title Loans - Cash Loans On Car Titles Midwest title loans locationsAbout Midwest Title Loans. . term loans they need at some of the lowest interest rates in the country. With stores in twenty states and almost 1,000 locations, .,EZ Title Loans > Locations > Indiana. Get Title Loans in the Midwest. Are you looking for title loans in the midwest You have come to the right place.,Residents of Indiana turn to Title Loans Indiana when they are in need of fast cash because we have the most experience . Convenient signing locations in .
Sources of article